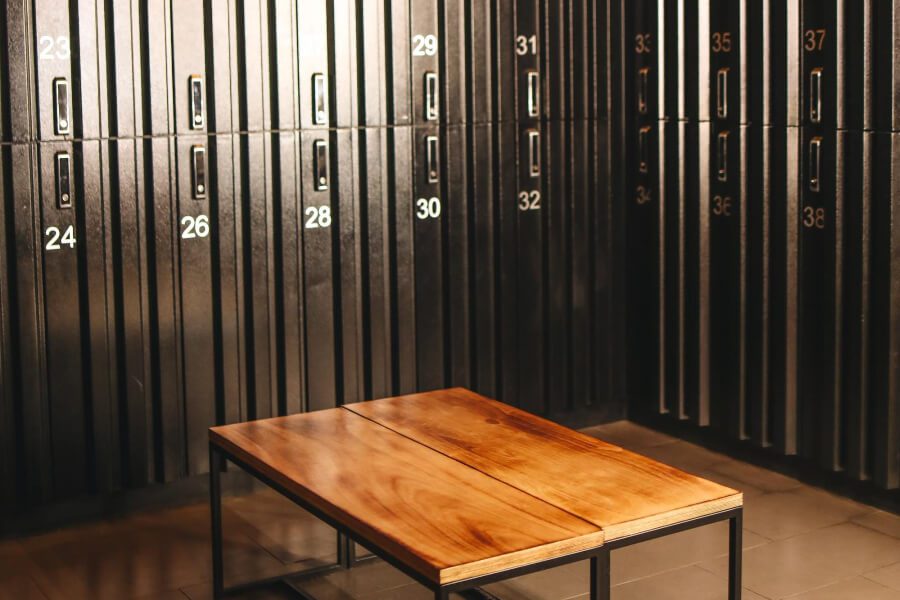 If you are in charge of the facilities of a gym, you might be asking yourself how to best clean a locker room or if there are special processes needed to clean a locker room correctly. To both of those questions, we say yes. To properly clean a locker room, you need more than just a standard cleaning process. Let's take a look at how to clean a locker room well.
How to Clean a Locker Room Well
Cleaning a locker room after people come through from working out or swimming requires sanitizing as well as disinfecting. Dirt is relatively easy to identify, and when it's gone, you can clearly see how great the space looks. But it's the germs and pathogens that linger after the dirtiness in the locker room has been cleaned up that you can't forget. Normal cleaning and scrubbing solutions won't do the job that disinfectants and decontaminates will. Plus, a locker room is the type of humid, smelly environment that will breed germs that need to be addressed properly so the space is healthy, safe, and clean at the same time.
Cleaning for Locker Room Hygiene
While people are coming and going from parking lots and workout areas, they will track germs and dirt in from the outside as well as from the exercise, training, and pool areas. When combined in the locker room with sweat, humidity, and moisture, this is a prime situation for bacteria, mold, pathogens, and smells to build up quickly. Wet towels, gym clothes, and shower areas all create situations for these types of contaminants to form. In turn, the locker room becomes the perfect situation to spread contaminants like athlete's foot, staph infections, and other pathogens like fungi and bacteria.
Keeping locker rooms clean, disinfected, and dry is incredibly important when it comes to the health and safety of gym members. Posting signs and speaking to patrons about wearing shower shoes in the locker rooms, using cleaning wipes regularly, and propping lockers open when they are done being used, can go a long way from spreading germs and preventing germ growth areas from forming.
How to Clean Gym Locker Rooms
First, a regular schedule for hourly and daily cleaning of a locker room should be established. A locker room should be reviewed often to stay on top of any situations that might lead to a mess, a safety hazard, or a breeding ground for germs.
Next, a cleaning process should be developed to not only clean the space to look nice, but to kill pathogens and smells. Using appropriate disinfecting solutions are the key to making a locker room space germ-free. Always wipe down flat surfaces and areas that are touched often like lockers, door handles, chair arms, and door frames, to name a few.
Special care should be taken in the shower areas as well. Disinfectants should be used on the floors, fixtures, walls, and on the curtains or shower stall doors to kill bacteria, viruses, and other pathogens that like to linger in moist places.
Consider electrostatic fogging to get into tight areas and hard to reach spaces. This technology has become popular as the perfect solution to making sure you've cleaned your environment thoroughly and providing a safe space to work in or work out in. It's a great way to round out your cleaning routine and make sure you are providing not only a clean space, but a disinfected and safe place for those using your gym locker rooms.
Get a Quote for Locker Room Cleaning
Your Professional Cleaning Service
When it's time to bring in some help to keep your locker rooms clean and sanitized on a regular basis, look to a professional cleaning team to make sure it's done properly. Discover more about our commercial cleaning team and services!
We also have a great resource when you are ready to move forward and bring in a cleaning crew for your business. Our professional cleaning staff is bonded, insured, and maintains OSHA compliance. Please contact us online or call us at 571.451.0441 for answers to your questions and to schedule your janitorial cleaning appointment today!