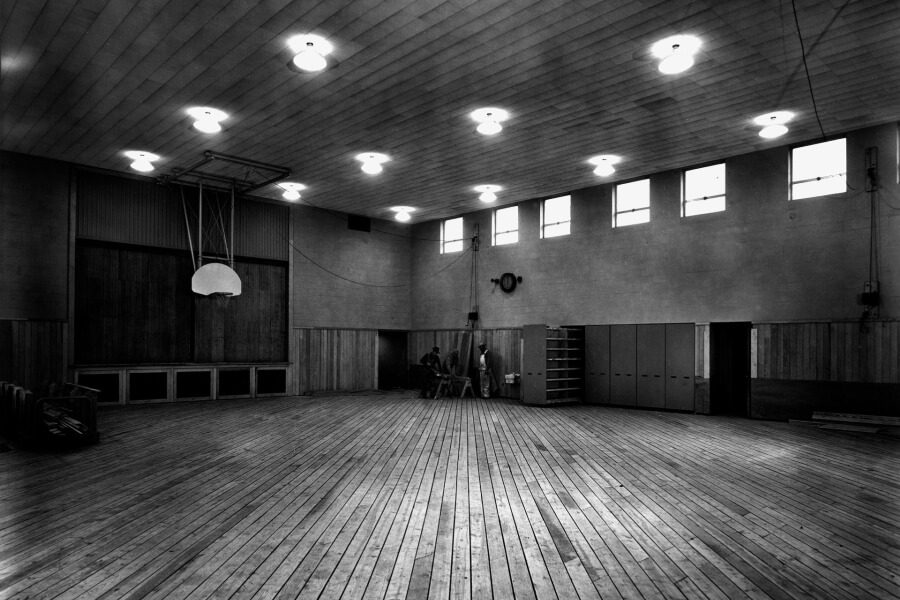 Essential to the appearance of your recreation center is the cleaning performed. Most likely, you will want a thorough daily cleaning due to a high volume of people coming in and out. And you'll probably want to have a deep cleaning scheduled a number of times a year. The most important thing to focus on when cleaning a rec center is tackling the germs and excessive dirt from high traffic throughout your space on a daily basis. Let's take a closer look at how to clean a recreation center.
How to Clean a Recreation Center
There are many areas to think of when cleaning your recreation facility. For example:
Pool areas
Ball courts
Training and weight lifting areas
Restrooms and locker rooms
Office and multipurpose rooms
Kitchen and staff areas
Front lobbies and desk spaces
With large groups of visitors and staff coming through and using the facilities throughout the week, there is no doubt all of these areas will need to be sanitized often and well in order to maintaining clean conditions and provide a pleasant and healthy atmosphere for your guests and staff alike. Keeping your clientele coming back again and again is at the top of your list. And a properly-cleaned rec center will help tremendously with that!
It's Not Just About the Clean
Staying on top of your rec center cleaning can also help extend the life of your spaces. Tackling stains before they set in and repeatedly dirty areas will keep your building, equipment and furnishings looking their best long after they are new. You'll also go a long way when your visitors and staff know their is a cleaning staff staying on top of any grime. Knowing this is taken care of will help put them at ease when they plan their return trip back. Keeping a clean work out and gathering environment makes everyone happy! Rec Center Areas that are Easy to Overlook On that note we'd like to mention a few places that might get overlooked but to consider when you are looking for someone to clean your recreation center.
Glass spaces. These will be touched repeatedly during the day from visitors. Staying on top of the cleaning of these spots on your doors and windows will help make sure the entrance to your facility is sparkling.
Mirrors. Similar to the glass spaces in your facility, shiny mirrors reflect a caring and clean environment to your guests. Reminding your clientele that you are on top of not only how you appear, but how they want to look, too.
Benches, Chairs, Workout Equipment, Tables and Countertops. These should be wiped down and sanitized on a daily schedule, if not more often. Keeping germs away requires a thorough cleaning of these often touched surfaces.
High Edges, Shelving and Cabinet Areas. While these aren't getting as much traffic on a daily basis, it should be noted to keep these areas dusted and organized to round out your rec center cleaning and have a nice presentable space.
Floors. These will need attention daily and probably more often in high traffic areas like front entry ways and restrooms. Vacuuming and mopping as necessary, at the very least, daily.
Get a Quote to Clean your Rec Center
Let Us Help You with your Rec Center Cleaning
Ensuring a sanitary recreational environment helps you to know that your clientele, guests and staff are working out, gathering, and operating in a happy and healthy environment. Not only that, but a clean space also provides a professional and outstanding experience for everyone. A great way to maintain this level of reliability and keep your rec center looking its best is to hire a professional cleaning crew. The cleaning staff should be educated on any special sanitizing needs, procedures, and requirements that are involved with having a presence in your high traffic atmosphere. We at Clean Method provide this type of professional cleaning service.
Click here to learn more about our cleaning services for your recreational center. Our professional cleaning staff is bonded, insured and maintains OSHA compliance. We would love to help with your cleaning needs. Please contact us online or call us at 571.451.0441 for answers to your questions and schedule your janitorial cleaning appointment today!