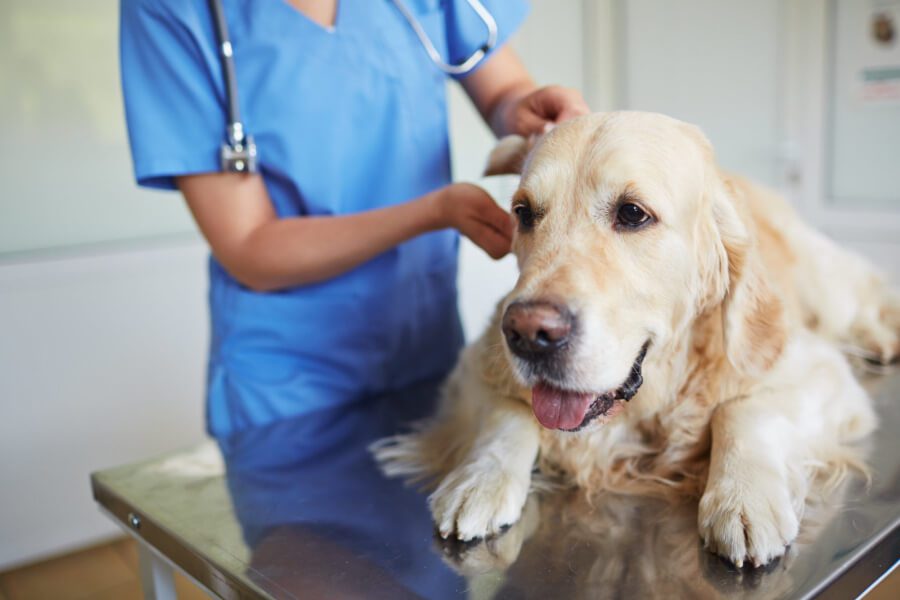 Most veterinary clinics will have procedures and protocols in place to ensure proper cleaning and disinfecting of their facility. Cleaning and disinfecting can be a process that takes place after each animal patient has been seen, on a daily basis, or a weekly schedule. What's important for cleaning veterinary clinics is that it is done often and regularly. And while cleaning a veterinary clinic is incredibly important, it is also crucial to disinfect your clinic. In this post, we're going to discuss how to disinfect your veterinary clinic.
How to Disinfect your Veterinary Clinic
Before any area of your vet clinic can be disinfected, dirt, grime, bodily fluids, and any other debris must be picked up or wiped away. The surface you want to disinfect should be initially be cleaned with any common cleaning spray or solution, or a simple soap and water mixture. It's important this cleaning step is completed first.
Cleaning will get rid of the dirt and messes you can see, allowing for a washed surface that the disinfectant can be applied to. As we've discussed before, cleaning is not the same as disinfecting. But it is an important part of the process and one that keeps the veterinary clinic space looking good throughout the day…while disinfecting is what is going to kill the germs and pathogens that lead to disease.
Veterinary Clinic Areas to Disinfect
Disinfecting your veterinary clinic will provide a safe and dependably-healthy area for animal patients to be examined. It's important to note that steps to disinfect areas of a vet clinic need to be followed precisely in order to make sure the disinfecting products are working. If disinfectants are not applied properly, they might as well not be used at all. Plus, the surface to be treated must be clean and dry for the disinfecting solutions to do their job.
Disinfectants must also be applied and allowed to sit for a period of time to do their work. After that, the surface can be wiped and rinsed as indicated by the disinfecting solution that you are using.
Best Veterinary Clinic Disinfectant
The disinfecting job at hand will determine the disinfectant that will be necessary. A gentle disinfecting product can eliminate easier-to-combat, basic pathogens. These products can be used throughout the day, and mainly in areas of a vet clinic that see healthier pets. As you encounter animals that have more serious illnesses and conditions, you will want to turn to more powerful disinfecting products. A simple one for tough germs is a hydrogen peroxide product designed for both cleaning and disinfecting.
You probably think bleach might also be a great disinfectant, but it is actually a more unreliable substance than the hydrogen peroxide product mentioned above. Bleach requires an exceedingly-clean and dry surface. If the location isn't clean and dry, the bleach solution will become weakened and won't be as powerful as is necessary to disinfect and kill the serious germs that can be commonplace in a veterinary clinic or animal hospital.
The animal association, ASPCA, puts out a great chart to review a variety of good disinfectants that are perfectly designed for the veterinary clinic needs. We also recommend two more serious cleaning processes for disinfecting purposes: electrostatic cleaning or fogging disinfecting.
Get a Quote to Clean your Vet Clinic
When You're Ready for a Consistently-Clean Veterinary Clinic
The easiest way to keep your veterinary clinic or animal hospital clean and disinfected on a regular basis is to hire a professional team to clean. Let us do the cleaning work for you – either on a regular schedule or for your one-time cleans. Click here to learn more about the janitorial services we can help you with.
Our professional cleaning staff is bonded, insured, and maintains OSHA compliance. Please contact us online or call us at 571.451.0441 for answers to your cleaning questions and to schedule your personalized janitorial cleaning estimate today!